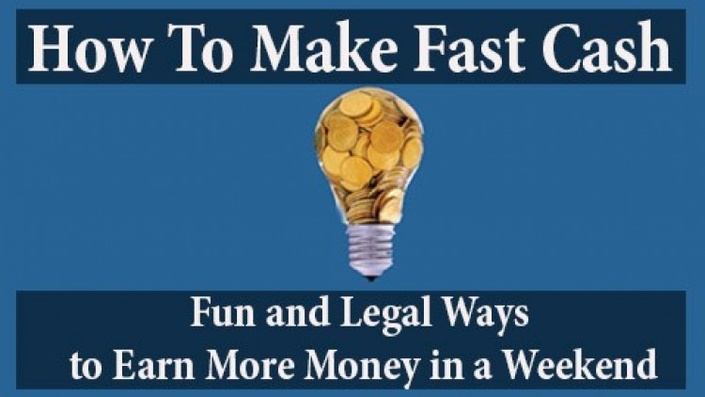 How to Make Fast Cash
Discover 150+ ways to earn an extra $200 this weekend! Great way to try out new business ideas.
Watch Promo
Join expert Judy Helm Wright on her online course as she walks you through the steps of adding extra income to your bank account. As a student, you will be guided through ten lectures devoted to different ways you can earn extra money, whether it's with travel, working online, or doing arts and crafts and selling your products.
And, as a special thank you to our readers and students, everyone who enrolls in the "How To Make Fast Cash" course will get all the content from Judy's newest book of the same title at no extra cost!

Top Three Ways to Earn Money This Weekend
1. Sell "stuff" on Craigslist, eBay, Etsy or your online classified listing
It is amazing what people are looking for and are willing to buy. You bought it once, and so will they. Look around your house and office and spend a few minutes taking a photo and write a compelling review listing all the features, benefits and reasons for selling.
This week, I sold a camera that I hated because I couldn't figure it out, a long dress coat that I had bought at a thrift shop, and a teapot that once belonged to a relative.
Bingo…I made $187.
I am comfortable having people coming to my home, but my friend Tee always has people meet her in the Costco parking lot. We both ask for cash.
2. Sell at craft and art shows
In order to make a profit from a handmade or wholesale product the markup is four times what it cost you to produce. If you buy a bunch of earrings online for $1.00 then you have to sell them for at least $4.00 to cover costs and make a profit.
Many new entrepreneurs forget to figure in their time. If you make jewelry while you are watching a movie, you can figure a lower hourly "wage." If what you are doing is labor and time intensive, you should be figuring a salary to cover your costs.
My friend Kay loves to take photos, and she has them printed on cardstock and sells them as cards, singly or in a package. She buys the envelopes wholesale and can usually sell $300 to $400 worth in a heavily trafficked art show. She also sells them online but figures in the cost of mailing and time to go to post office etc.
It is getting competitive to get into art shows and craft venues, so plan ahead and have your products ready to go.
PS: Stand up and greet every person with a smile. You want them to buy your products as a gift, so give them the gift of being proud of your product.
3. Do services for others
In my blog posts at http://www.WelcomeAbundance.com, I am going to go into greater detail about the many ways you can profit from doing something you like to do that others don't. Most people take it for granted if they are handy, organized, good cooks, know how to clean a house, wash windows, plan a party, clean a garage, detail a car etc.
Trust me, not everyone knows how to do those things, and would be willing pay to have you perform your service for their benefit.
My nephew has a small pickup and advertised "Have Muscles & Truck-Will Help You Move." He worked during the week, but could usually pick up a couple of hundred dollars on a Saturday helping people move from one house to another. He even sub-contracted with his girlfriends to help people pack for a fee.
See Solutions Where Others See Problems
What could you and your family do to bring in an additional $200 this weekend? Brainstorm some ideas, set an intention and get to work. We all have choices and those who are happiest in life are those who choose to be pro-active and go after their goals.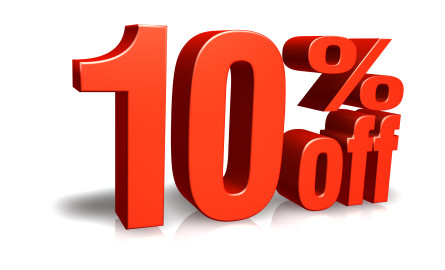 Get 10% off this course when you use coupon code: 10PERCENTOFF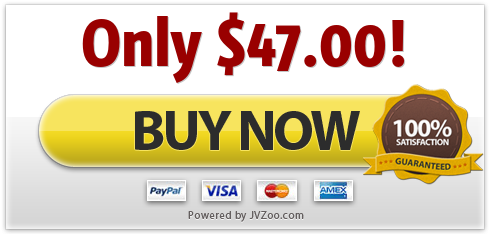 Your Instructor
"Visiting with Judy is like having a cup of tea with a loving auntie"
Judy is a life educator, family & pet grief coach, and keynote speaker who has written more than 20 books, hundreds of articles and speaks internationally. She has recently began a new company Animal/Human/Connection, which will be an off shoot of Artichoke Press LLC.
This heartfelt business will train Pet Grief Coaches to work with those who are coping with the loss of a beloved pet. As a member of WIPIN (Women In The Pet Industry) and a radio host interviewing those in the pet industry, she has gained a great deal of expertise and insight.
Artichoke Press is not Judy's only self-starter project. Judy has owned and managed numerous small businesses, and her entrepreneurial experiences as a mother of six and a stay-at-home-mom is what prompted the National Association of Home-Based Moms (NAHBM) invite her to join their expert advisory council.
What's With The Artichoke?

The symbol of the artichoke has great meaning for Judy in her teaching and writing. As she works with families, she sees that frequently only the outer edges are exposed, which can be prickly and sometimes bitter to the taste. But, as you expose the artichoke and people to warmth, caring, and time, gradually the leaves begin to open and expose the real treasure--the heart.
The artichoke also became a teaching lesson when Judy, as a young military mother, moved her family into military housing in California to find a surprising collection of artichokes planted in their yard. Knowing it takes two years for the vegetable to grow, Judy realized the original gardener never saw the fruits of their labor, but planted the artichokes anyway. Judy was reminded by this experience that many times in life our actions toward others are felt by people we will never meet, but we plant the seeds of kindness anyway.
Be Part of the Animal Human Connection

Claim your copy of any number of books on the different websites and sign up to join our community of kind, thoughtful people who have respect for all, two-legged and four-legged.
People who resonate with the message of kindness, compassion and personal growth are special. They are the type of like-minded people we like to hang with. You will always be glad you became a part of the community.
You will enjoy Judy's approachable manner, wonderful storytelling and common- sense solutions gleaned from working with hundreds of families and organizations just like yours. Your encounter with Judy will leave you feeling inspired, entertained, and especially motivated.
Judy is a regular columnist for Women's Online Magazine and Montana Woman.
Frequently Asked Questions
When does the course start and finish?
The course starts now and never ends! It is a completely self-paced online course - you decide when you start and when you finish.
How long do I have access to the course?
How does lifetime access sound? After enrolling, you have unlimited access to this course for as long as you like - across any and all devices you own.
What if I am unhappy with the course?
We would never want you to be unhappy! If you are unsatisfied with your purchase, contact us in the first 30 days and we will give you a full refund.